We offer flexible models that allow you to select the team that best fits your development needs. By outsourcing talent management to us, you avoid the hassle of selecting, training, and deploying the right talent to work on your product. Our talent is deployed on client projects after a rigorous evaluation process that only 10% of candidates can pass. With our software development center in Pune, India, you get access to world-class talent at a cost several orders of magnitude lower than software outsourcing in North America. We also offer a flexible pricing structure that allows you to choose the talent mix that is best for your development needs.
Most of the service providers lack in providing an Account Manager / SPOC with good communication and language skill as per the clients language.
Besides their products they created a mobile application that increases workout quality by providing data and insights on the health benefits of swimming.
You can also afford to spend more time writing new software code and with core business operations, which many entrepreneurs are interested in doing.
Even with remarkable advantages, there are some disadvantages that definitely can hold us back from working with an offshore software developer or simply keep us up at nights.
You get access to the best offshore software development team at your fingertips.
When you decide to work with an offshore software development company, the agency often has a pool of highly qualified Experts.
The best part of working with an in-house team is that they are working in the same timezone.
After reviewing the profiles of candidates who match your requirements and conducting final interviews, you then select those which are best for your project. This process provides you with talented specialists and total control over molding your perfect remote team. To ensure only the best professionals join your team, we always thoroughly evaluate candidates' skills and experience.
Hire top talent as your offshore dedicated development team and save yourself from recruitment hassles, training & infrastructure cost, and investment for upgrading to new technologies. We use custom teams to help agencies and businesses scale their software design & development capabilities. Outsourcing offshore software development benefits software development to an international team of programmers may save money. Yet, the average cost of offshore software development varies significantly by country. Costs vary by technology stack, developer seniority, recruitment approach, and platform utilized to hire offshore employees.
Why Offshore Software Development With Vofox Solutions?
This number may vary by skill, technology, and geographical location. Communicate all needs at the beginning of the process, since new needs arising during the project could affect the price and schedule. Also, implementing graphic design was tricky, but for the most part, it went pretty seamlessly.
No need to worry about bugs, configuration, management or product enhancements, we have you covered. We are an interactive, reliable company that provides 24/7 support to our customers. As a well-respected technology company, we provide the very best in offshore web development including offshore PHP development. Our offshore web developers are equipped in creating the very best in web solutions for e-commerce, enterprise web applications, mobile applications, sales/marketing communications, online systems, portals, etc. We pride ourselves in staying abreast on industry trends and have over 10 years of experience. Software related services can vary and can be offered in a wide range; these could include web development, web application development, mobile app development and many other related services.
As you hire talent for your in-house team, you are limited to the skills that your team possesses, which is not the case with outsourcing. When you decide to work with an offshore software development company, the agency often has a pool of highly qualified Experts. It is including back-end developers & front-end developers, and UI/UX designers that work on different technology stacks. As per estimates, an offshore software company's average period to hire a new developer varies from two weeks to a month, whereas an in-house developer would take anywhere from one to two months. Our team consists of industry leaders, certified specialists, and in-house developers.
Quality Control
You can concentrate more on operations than DevOps , which not every business owner or entrepreneur finds interesting but needs to be taken care of. Software projects are often delayed because clients and internal teams wait until the last minute to make decisions, leading to long delays in delivery. The difference in time zones, a consequence of offshore development, is morphed into an advantage with a nearly 24-hour development schedule.
Vofox solutions for the last 10 year has been working with leading clients across the world and providing them offshore software development services. Our customer testimonials speak of our commitment and delivery of quality offshore software services from vofox solutions India to them. Today we have more than 1000 clients with whom we are working and the numbers of clients are increasing because of the quality and affordability of services they get from us.
Outsourcing development work offshore can considerably cut down your expenses. It enable you to find talented developers in other countries that charge much less than the price of local developers. Our banking software development company offers custom banking & financial software solutions for increased operational efficiency, constant cost leadership, and agility.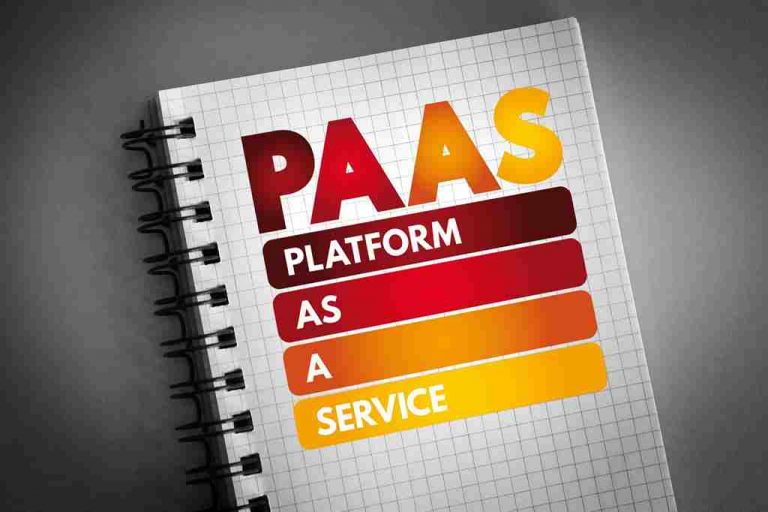 The second option is designed specifically for projects that require 100% security and confidentiality. In this model, your company will receive an offshore team which is lead by one of our specialized project managers. Opting for CMMI level 3 & above companies as outsourcing partners directly assures you of clearly defined, matured processes and quality management systems that deliver high-quality projects. For example, startups need to perform fast to survive in a changing environment.
Gym Management Web App
With Develux, you can easily optimize your in-house teams by reducing the number of full-time workers or by enhancing your existing staff's capabilities with additional developers. Feel free to contact us today & get a free consultation from our experts. While the region's economy remains weak, the IT industry will rise in 2021. Latin America's and South America's leading software outsourcing countries.
SAAS is one of three main categories of cloud computing, along with IAAS and PAAS. Offshore cloud based SAAS development eliminates the expense of hardware acquisition, licensing and maintenance. Our QA team ensures periodic quality checks throughout the entire lifecycle of your software project. Also, a certified project manager collects your feedback and will be on your loop to keep you informed about the daily developments of your project. Scaling up your business is best possible with an outsourcing model. Whenever you are looking forward to scaling your business, you can simply outsource a development team and get the work done in a cost-effective manner.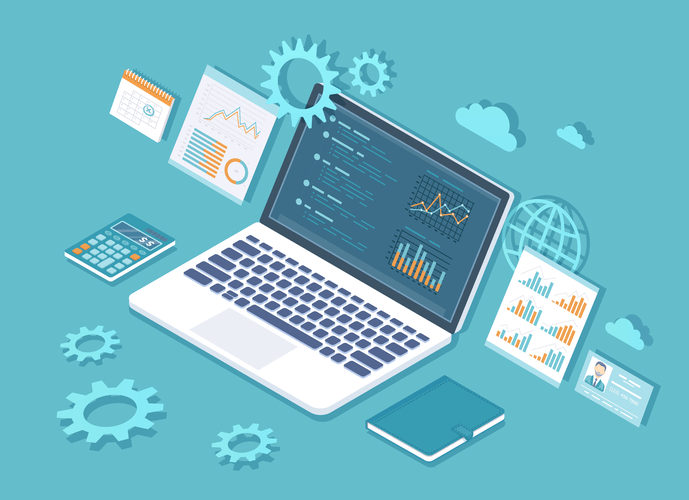 Then take our outsourcing services we have team of highly skilled developers at your service. Offshore software development services can be applied to projects of any size, but the approach will just be a little different. If your organization only has small programming projects on occasion, you can save time and money by delegating them to an offshore team. In such a case, you can avoid hiring experienced, domestic professionals that have relevant skills for each project.
This will also imply that your current team can focus on other activities of your business while you get your product developed by an outsourcing company that will entirely look after your project. By any chance, if some of the team members become sick or leave, you will have to spend time and money on new hiring or endure project pauses. This is certainly not the case when you choose to go with the outsourcing model. The best part of working with an in-house team is that they are working in the same timezone.
Advantages Of Offshore Software Development
So whatever be your requirement we can provide you with our outsourcing services from web to mobile app development. One more problem faced by clients is the hidden costs and charges that he may have to incur while asking for some modifications, features or services. Over the years, it has been a matter of debate whether to go for your software development. Choose Outsourcing or choose an In-house custom for your mobile app development. However, in many cases, the In-house team is suitable only for certain projects. On the other hand, outsourcing software development is an evergreen option to explore with the onset of technologies.
Access To A Wide Pool Of Talent
You are probably often faced with a fluctuating workload that sometimes demands more people than are currently available. Matched with engineers experienced in HTML, XHTML, DHTML, CSS, CMS, PHP, ASP, ASP.NET, WordPress, Joomla, MySQL, JavaScript, AJAX, Apache, and IIS web servers. This website is using a security service to protect itself from online attacks.
Application Modernization
Offshore software development companies let you outsource your software development work when you are busy, and you get to decide how much work is done and at what pace. If you would like to outsource your software development project to a reputable company, you will have peace of mind knowing that the quality of work is superior, and it saves you money in the long run. You can also afford to spend more time writing new software code and with core business operations, which many entrepreneurs are interested in doing. Our web app development team utilizes its technical expertise to build robust web apps conforming to HIPAA guidelines. We have delivered a range of healthcare apps for our clients in this industry vertical. India's award-winning web designing company gives your web application an interactive design, user-friendly interface, motion graphics, and visual aspect that perfectly matches your brand image.
DGR Model A dedicated resource manages the offshore team by working onshore with your in-house team Fixed Price Model Best suited for businesses that are planning to build an MVP within a limited budget. Maintaining and testing existing products, while undertaking new application development for a global travel portal. If you are unwilling to pay https://globalcloudteam.com/ salaries, you will have to fire the employees. You would have again hire employees when you have new requirements. You may also have to bear additional costs if you want to get all essential certificates and licenses for tools, code, and software. Invoicera is an online invoicing software meant for freelancers, small businesses and enterprises.
However, we also employ fresher and mid-level consultants by conducting 4 rounds of rigorous written and interview tests. This app will automatically notify the activity scheduled at a particular time and thus will encourage the user to complete the activity… It is a mobile application that helps users track how they are personally doing on sharing the gospel and the kind of responses they receive. Eatigo is a restaurant reservation app which offers time-based discounts. Available in Thailand, Singapore, Malaysia, Hong Kong and India, eatigo has seated over 4 million diners across the region and is Southeast Asia's no. 1 restaurant…
Whereas if you hire developers for your in-house time, it may take a lot more to hire, evaluate, and finalize the team members and get them started on the project. We deliver advanced and innovative offshore software development services. Our offshore software company focuses on providing managed dedicated teams and developing sophisticated enterprise applications. We offer custom software development services for building enterprise software and applications, web apps, PWAs, mobile apps, content management systems, and e-commerce applications.
Offshore Software Development Services India
In 2018, the figure reached almost 3 million people in India alone. He currently leads the marketing operations at Coding Sans and focuses on crafting high-quality, research-based content for engineering leaders. He started publishing the State of Software Development report and supports the growth of the Level-up Engineering podcast, dedicated to engineering leaders.
Software consultants also have a great deal of experience within the technology field. When making recommendations, they can also provide a vast knowledge of other technologies to help improve productivity. Software consultants are sometimes referred to as 'Systems Analysts' or 'Technical Consultants.
Software outsourcing means you work with a software company that operates in your country. Their customer service staff is responsive and their development team is very knowledgeable. Discover the latest expert-compiled thinking and industry insights about offshoring your software development activities. Migrating application and databases to the cloud, moving from legacy technologies to a serverless platform for a FinTech organization. PixelCrayon's management has been very knowledgeable & flexible with assigning right resources. The developers are skilled, focussed, and professional who have delivered their thoughts on time.
We are India's best custom software development and technology consulting company. We offer full cycle software development and dedicated team on hire basis. Moreover, Agile touts a stronger connection between developers and testers by urging the teams to begin working together at the very outset of a project. This ensures that everyone is on the same page as far as defining project success and software quality is concerned.
As you, work in the same office, speak the same language, and you can always see the real development happening in front of you. It makes planning your project, implementing changes, and makes the overall development process relatively simple and quick. Today, Offshore development has become a tried-and-tested model today. Thousands of companies, whether big or small, are turning to outsourcing models for their software development.